Bid Day is a half-day exercise that takes place at the end of the Fall Quarter of a student's senior year. It's a chance for them to put into practice the skills learned to effectively and accurately review subcontractor and supplier bids. They are charged with summarizing them into the "low bid" and submitting to the instructor "on time" to simulate an actual real-life bid day experience.  Their bids are compared to the "right answer" and represent 10% of their quarter grade.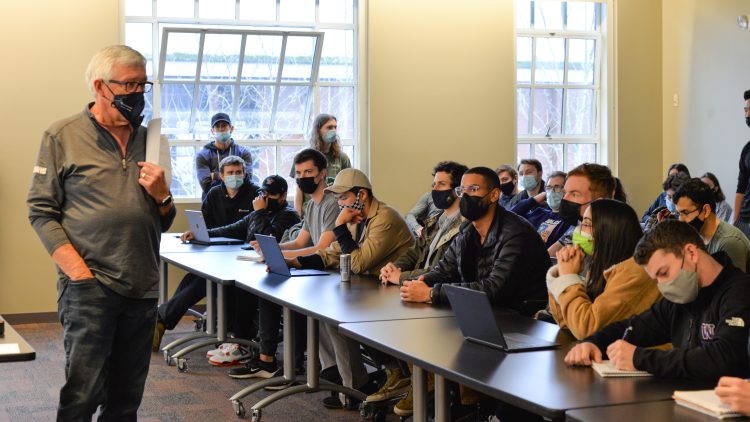 We asked Larry Bjork, one of the Bid Day coordinators who's been helping for the past 10 years, why it's important students get this experience.
"After students graduate, they will begin their careers with general contractors.  One of the common activities of a general contractor is to competitively bid projects. So, students need to learn at a very basic level the principals behind the evaluation of bids and the proper way to recap them in an organized manner, all the while being under pressure to turn in their bid on time." – Larry Bjork, Construction Management Affiliate Instructor
The exercise heats up towards the end of the day as time winds down.
"The phone bids that come in over the last hour of the exercise is my favorite part of the day," says Larry. "We intentionally give them difficult situations to deal with to see if they can keep their cool and to see how they respond. It's the best and most fun part for everyone and that hour is the stuff of legend now. We have a lot of fun with it."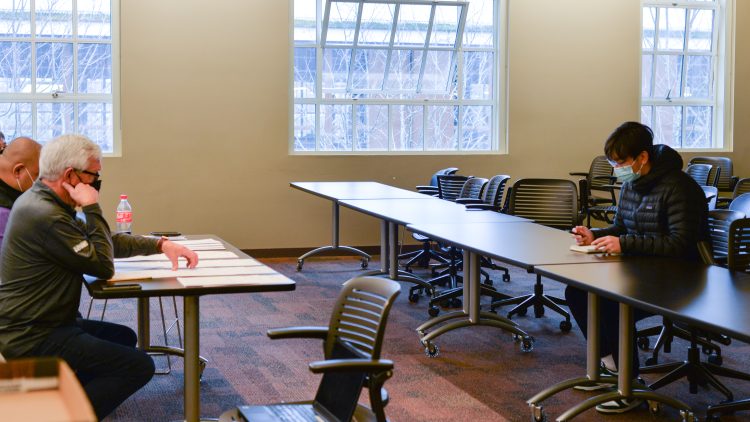 Over the years the projects have gotten more complicated, the bids have gotten more complicated, and the number of bids has increased – a necessary step to ensure it remains current and reflects the reality of working in the industry.
View photos from Bid Day 2021