Construction Industry Advisory Council
The Department of Construction Management created a local Construction Industry Advisory Council (CIAC) in 1991 to maintain an active and continuing relationship with the industry.  The CIAC serves as a bridge between the construction industry and the University creating interdependent relationships with a shared goal of serving the construction and related industries.
CM enjoys tremendous support from the local construction industry, which also provides tremendous support by way of employment opportunities to students during the school year; internship opportunities during the summer; opportunities for field trips; part-time and guest lecturers, and financial support.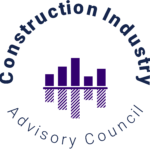 Council members represent all facets of the construction industry.  They share a passion for the health of the program and the success of our students.
---