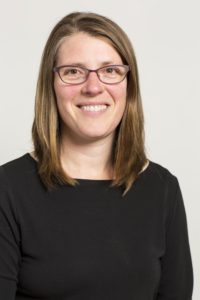 As Women's History Month comes to a close, we take time to learn more about Professor Carrie Sturts Dossick and her experiences working as a woman in construction.
Carrie Sturts Dossick didn't set out to break new ground when she decided to pursue civil engineering in college. "It never dawned on me that I shouldn't do it and I came in a bit oblivious to the fact that I was joining a male-dominated field. I just thought that it was an interesting subject and I wanted to try it." Undeterred by the gender disparity, she continued her studies. She enjoyed it. She was skilled at it. So, she stayed.
With her bachelor's in civil engineering, Carrie went on to pursue a master's and then PhD at Columbia University, where she received guidance and support from a retired Army Corps engineer, Dr. F. H. (Bud) Griffis, who served as her advisor. Recognizing the need for women in the field, he actively recruited and championed the women in his lab. With his mentorship, Carrie attended national conferences, connected with others in the industry, and contributed to consulting work. "He told me I could do this, that I was smart and capable, and welcome.  I wouldn't be doing this today if it wasn't for him inviting me into the profession." 
"I had really great fortune to have a mentor who saw my potential."
As a PhD student, Carrie worked with the Construction Industry Institute, a research group based out of Texas. Being the only woman on the team, she took it in stride and made the most out of the experience, asking questions and absorbing the knowledge and insights her coworkers had to offer. "I never saw [me being the only woman] as a sign that I shouldn't be there. It was more like how can I get good at this? How can I talk the talk and walk the walk? But, I did wonder how I should dress, as the khaki slacks and button down blue shirt was the dress code for men. I chose black slacks and a blouse and jacket as the equivalent outfit – there were no skirts in construction."
Finding her place in a male-dominated field
Her first job after graduation was with Parsons Corporation in California, where she again found herself working with predominantly male colleagues – though she recalls one senior-level woman to whom she looked up to and whose work she followed closely.
And while she formed friendly connections with her colleagues, a sense of isolation crept in. For Carrie, being one of the only women made it difficult to establish close friendships and ties with her coworkers. Like in grad school, she jumped into the team, excited to learn, but missed connecting with people as friends. "You don't feel that ability to connect in a way that feels like a friend," she explains, "They feel like a colleague and they're nice, but it's not a friendship per se." Instead, she found friends outside of work to sustain her.
More than women in construction
After Parsons, Carrie moved on to the Bay Area where she started with the consulting firm Exponent Failure Analysis. There she worked with a number of other women, but the senior levels were all men. During her time there, she attended a conference for women in construction; for the first time, she was in a primarily female space at work. "Being in that room, I didn't know how to operate. It felt like worlds colliding, my female self usually operated outside of work, while my work self was more male-culture normalized. Here suddenly, they were brought together."
Like Carrie, many of the women there refuted the idea that they were there to break boundaries. As one speaker noted, "I never set out to be a woman in engineering. I wanted to be an engineer and I happen to be a woman." It wasn't about redefining gender boundaries that brought them to the field, but their work undoubtedly pushed – and continues to push – the historically male-dominated industry in a forward direction.
Joining the College of Built Environments
Following her time in the Bay Area, Carrie moved to Seattle with her husband, where she accepted a role at the UW College of Built Environments' construction management department. "I had really good support all around. There were a couple odd interactions with some people, but I brushed it off and thought, 'I'm not going to give you my time.'"
In one instance, she recalls a senior faculty member asking her to write up a paper and then list his name first as one of the authors. But for papers such as those, proper protocol states that the author who made the most substantial contributions should be listed first. So, she refused. "I stood up for myself and I'm proud that I did. We were able to reach an agreement and publish in the appropriate way. I didn't have another issue after that. It was important to establish my boundaries and expectations."
As the only woman in the department, Carrie also dealt with some of the effects of tokenism – being asked to sit on several committees, represent the department at different events and spaces, etc. The issue was brought to the forefront when a female colleague from another department noted that Carrie was taking on too much service. "It gave me pause to realize that I might need to do a bit of self-defense," she explains. And that meant setting boundaries on her time and availability.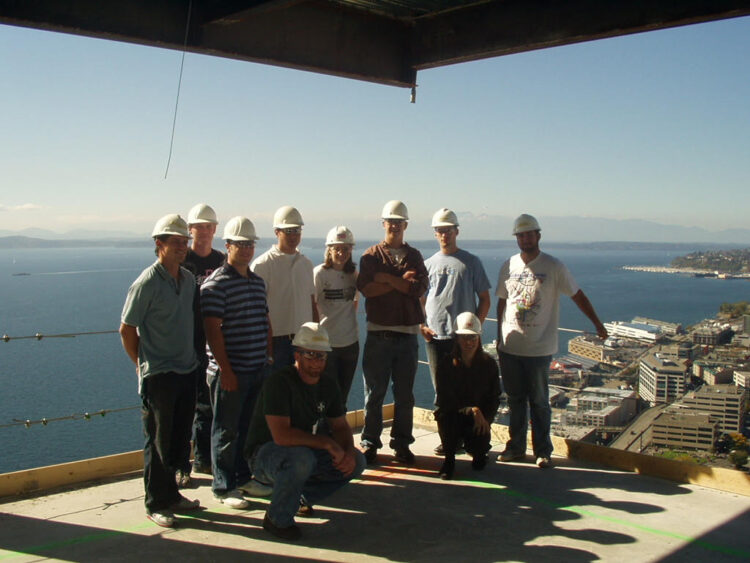 Self-advocacy as a tool in the workplace
One of the more glaring instances of unequal treatment occurred while Carrie worked in a consulting job that she'd been hired for alongside a male colleague. But while she worked remotely out of San Francisco, he worked closely with their boss in DC.
After a year or two working in this position, her colleague was offered a promotion and she was not, even though they had both put in the same amount of time and work. Asking around and demanding clear reasoning behind the decision, she realized that their boss didn't view them on equal footing. "[He] was thinking of me as a supporting staff member. He had worked with other women who were subordinates and remained as the support staff.  He assumed that I would take on the support role while my male counterpart was being groomed as the expert.  I hadn't told him that I expected to be and had the ambition to be an expert too." This realization led Carrie to her number one piece of advice: self-advocacy.
"Self-advocacy is really important for everyone, but women especially. You have to talk about what you want from your career so that people are clear about your goals and can support you and champion you."