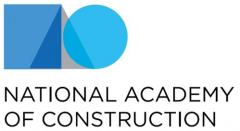 The National Academy of Construction (NAC) will hold three Ask Me Anything (AMA) webinars for high school and college students with interest in the design & construction industry. Each AMA features one NAC member who will discuss their careers and answer questions from students. Students who submit a question are eligible to win one of three $500 scholarships.
Faculty: Please register your class using the NAC AMA Class Registration Form.
Students: Please register using the NAC AMA Student Registration Form.
Vice Provost for Lifelong Learning and
Dean of Continuing Studies, University of Wisconsin-Madison
September 8, 2020
7 PM ET/4 PM PT
Eminent Scholar Emeritus, Arizona State University
October 13, 2020
7 PM ET/4 PM PT
Professor and Department Chair, Clemson University
November 10, 2020
7 PM ET/4 PM PT