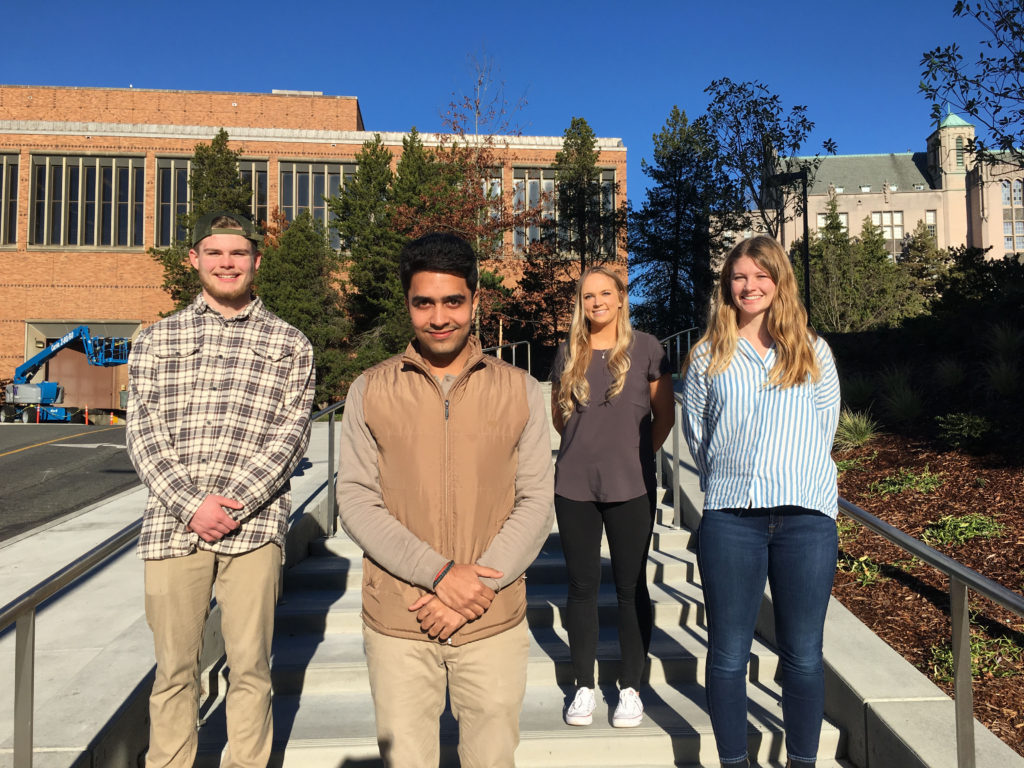 As the construction industry in the Northwest continues to boom, the Construction Management program has ramped up to meet the needs of the industry. From a low of 35 undergraduates in 2014, we expect to graduate 65 undergraduates in 2018. In addition, we have about 20 students a year earning Master's degrees in construction management. Our students come from a variety of backgrounds and hold diverse interests. Highlighted below are a few of the students studying in the Department this year.
Jess Harris is a freshman direct student who is majoring in CM because construction has been in his family for a long time. Jess' plans for next summer include a 15-credit course load so that he can begin CM classes in the Fall of 2018 as a sophomore.
Amelia Angell is a junior who hails from Healdsburg, California. She is interested in construction management because it is more people-oriented than engineering. Her plans are to work for a GC and continue to develop her interest in sustainable commercial projects.
Alex Willing is a senior from Olympia who transferred to UW from South Puget Sound Community College. He interned last summer with a company that specializes in health care facilities. He is the captain of the NAHB Residential team that will compete in Orlando in early January, a member of our Reno sustainability team, and an active student representative for our UW AGC chapter.
Julie Rasanen is in her fifth year as a dual Construction Management and Architectural Design major. She is from Minot, North Dakota. Julie enjoys the design process and problem solving in architecture but wanted to understand and be able to manage the construction process from start to finish. Julie plans to work for a commercial general contractor after graduation.
Utkarsh Singh is a Master's student from Lucknow, Uttar Pradesh, India. He came to the U.S. to study CM to enhance and solidify his managerial skills. His research interests include Integrated Project Delivery System. He is looking for an entry position in the U.S. for a company that provides commercial construction services.
There are at least 70 other unique stories which explain how our students came to study construction management. In fact, students find our department in a variety of ways: for some it's "in the family," others discover us while in community college, and still others learn about CM when they get to the UW. We are always looking for more good students, so please keep your eyes open for good prospects and send them our way!