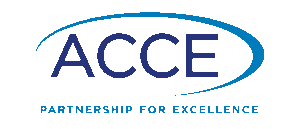 The Department of Construction Management at the University of Washington is pleased to have the BS in Construction Management degree accredited by ACCE. The Dual Degree in Architectural Design and Construction Management is not accredited by ACCE. On this page, you can find the following information, as required by ACCE:
"8.1.5.1 Institutions shall broadly and accurately publish the objectives of the degree program, admission requirements, degree program assessment measures employed, the information obtained through these assessment measures and actions taken as a result of the feedback, student achievement, the rate and types of employment of graduates, and any data supporting the qualitative claims made by the degree program."
Accreditation Information
Admissions requirements
Admission to the Construction Management program is based on the following things:
Academic performance and potential
Overall grade point average
GPA of a combination of Acct I and II, Math, Physics, and English Composition
Personal motivation (personal statement)
Extent and quality of relevant experience (Upper Division and Transfer only)
The completion of our program prerequisites
To read more about our admissions process, click here.
Program assessment measures
The department maintains a comprehensive plan for academic quality improvement through the development and assessment of its program objectives; it also assesses learning outcomes each year through internal and external measures.
You can read the full plan here: Academic Quality Improvement Plan (Sep 2019)
Below are links to our annual Academic Quality Improvement Plan reports:
About our students/graduates
Each year the Department graduates about 60 students with a B.S. in Construction Management. Our graduates enter both the public and private sectors; they work in government agencies, private corporations, general contractors, specialty contractors, homebuilders, consulting firms, real estate developers, and construction material suppliers. Typical starting positions are in field supervision, management, construction project planning and scheduling, cost estimating, or sales.
Employment rates
Graduates from the Construction Management department have enjoyed a 100% placement rate for several years now. In 2017, the average starting salary was just above $65,000.
Scholarships
The Construction Management department annually awards approximately $80,000-$90,000 to 20-25 students. This support is in addition to AGC scholarships that our students have been historically successful in obtaining.
Student Competitions
Read more about the wide variety of student competitions that are students compete in annually.