Department of Construction Management
2A: Emergent Project Delivery, Procurement, and Contracting
This panel session will include three short presentations on the current status of project delivery and contracting for public works, as well as recent contracting innovations implemented by the University of Washington and the Port of Seattle. These presentations are intended to trigger discussion on the topic of project delivery and contracting, and the session will be designed to maximize  interaction between panelists and attendees.
Panel Lead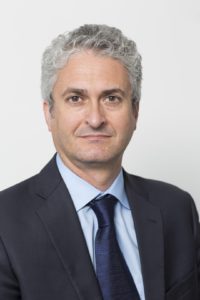 Dr. Giovanni Migliaccio holds a P. D. Koon Endowed Professorship in Construction Management, and a Fellowship with the Runstad Center for Real Estate Studies, University of Washington, Seattle. He joined the CM department in August 2010. Previously, he was a assistant professor at the Department of Civil Engineering at the University of New Mexico at Albuquerque. He holds a M.S. and a Ph.D. in Civil Engineering from the University of Texas at Austin and a master-level degree from Politecnico di Bari in Italy. Prior to moving to the U.S., he worked in Italy in the construction management of telecommunication projects under Nortel Networks, Nokia Networks, and IPSE 2000. At UW, Giovanni is active in all three pillars of academic life, including service to the university and the industry, teaching, and research. Dr. Migliaccio co-directs with Dr. Lin the Laboratory for Safety and Health Advancement through Research and Education (SHARE) in Construction Management, and is the Executive Director of Center for Education and Research in Construction (CERC).
Presentation
UW IBD Contract
Jeannie Natta, UW CPD
University of Washington, Capital Planning and Development recognizes the value of integrating design and construction. Most major projects in the past 10 years used the General Contractor/Construction Manager (CM at Risk) delivery method, bringing the general, electrical and mechanical contractors on early in the design process. The department also executed two of the first public work Progressive Design Build projects in the state. In 2017 the department launched its first Integrated Design Build (IDB) project with the Population Health Facility, creating a paradigm shift for how the University delivers major capital projects. This presentation offers an overview of the UW IDB contract and explains how the delivery method encourages early planning, integrates builders, designers and owner stakeholders, and incites the application of LEAN construction tools and approaches.
---
Integrated Project Delivery: An Action Guide for Leaders
Markku Allison, Chandos
Over the past decade, Integrated Project Delivery (IPD), has emerged as an important alternative to traditional forms of project delivery.  Its adherents have reported improvements in cost, schedule, and quality that have been achieved in an atmosphere that is less adversarial and more collaborative.  Moreover, research on IPD as well as detailed case studies, have documented IPD's value proposition. For this presentation, I will introduce the up and coming how-to guide, Integrated Project Delivery: An Action Guide for Leaders. This guide is the result of a collaborative writing process between five IPD subject matter experts and nineteen IPD-experienced industry professionals representing public and private owners, contractors, architects, and trades gathered with our subject matter experts to discuss how to choose IPD and establish goals; what to do when things go wrong; project processes and tools; and legal, commercial, management, and team culture strategies and best practices. This presentation will discuss what to expect in the guide as well as sharing excerpts of the text.
---
Project Delivery Methods used by Port of Seattle
Janice Zahn, Port of Seattle
Capital projects come in all shapes and sizes, horizontal or vertical construction, large or small scale, simple or complex design, construction methods or site constraints, and project completion timelines. Project owners and project teams can be experienced or new to construction industry. Washington state law allows the use of alternative delivery methods (General Contractor/Construction Manager, Design Build, Job Order Contracting, Building Engineered Systems) under certain conditions. With the many choices open to owners, it can be challenging to decide on the right/best delivery method for a specific project. Each method brings its own set of regulatory requirements and challenges/opportunities and no choice is risk free.  Join us for an inside look at the projects and the different project delivery methods used by the Port of Seattle. Learn how the Port decides on the best delivery method to select for any specific project or program.
Speaker Bios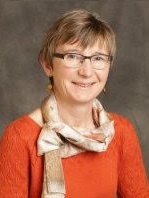 Jeannie Natta is a Project Manager for University of Washington Capital Planning and Development, Major Projects Group.  She received a Certificate in Construction Management in 2009 and MS Construction Management in 2013 from the University of Washington.  Prior to her work in Capital Planning and Development, Jeannie spent 10 years in the electrical trade, as a commercial electrician and 12 years as an educator in university residential life programs.   Jeannie draws upon her varied career background to manage projects for the university.  She is currently managing the Population Health Facility project, which is using an Integrated Design Build contract, newly developed by the University.  This new project delivery method emphasizes LEAN principles and tools to integrate the design build team and University stakeholders to bring the best value to the project.
---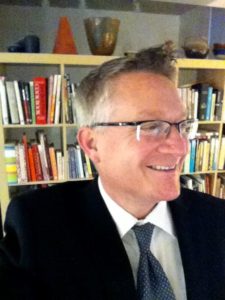 Markku Allison has over 25 years experience both as an award-winning designer and as a thought-leader on design and construction industry transformation issues. His background as a practice owner and industry subject matter expert with strong relationships across disciplines and organizations uniquely positions him to assist in shaping responsive strategies to forces driving change in business and culture today. In his current role as the Director of Engagement and Innovation at Chandos Construction, Markku heads up a portfolio that includes Chandos' IPD, Lean, Sustainability, BIM, and Marketing initiatives. He serves as president of the Integrated Project Delivery Alliance in Canada which has published several influential IPD research studies and provides IPD training for industry. Markku has also held positions at the American Institute of Architects, where he was instrumental in developing the AIA's "Integrated Project Delivery: A Guide".
---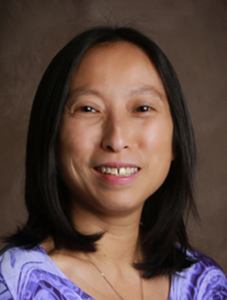 Janice Zahn is a licensed Professional Civil Engineer and Certified Construction Manager with over 28 years of experience. She is the Assistant Director of Engineering at the Port of Seattle, in the role of leading Construction Management.  Her work at the Port encompasses many different types of projects that support the Aviation, Maritime, Economic Development and NW Seaport Alliance operating divisions, with both horizontal and vertical construction and tradition low-bid as well as GC/CM, DB and JOC type delivery methods. Janice leads a team of talented in-house staff, augmented by outside consultants as needed to manage the major construction contracts and provide oversight of our tenant improvement construction projects.  She is experienced in project planning, design, alternative delivery procurement methods, construction management, safety, quality, claims avoidance and manufacturing.  She holds a B.S. and M.S. in Civil Engineering as well as a Masters of Public Administration from the University of Washington. Janice has a passion for improving the construction industry and project delivery. She continues to serve on various CPARB Subcommittees, is PRC Vice Chair, Transportation Research Board – Construction Management and Project Delivery subcommittee member, DBIA Owner Subcommittee Chair and NWCCC Executive Boardmember.